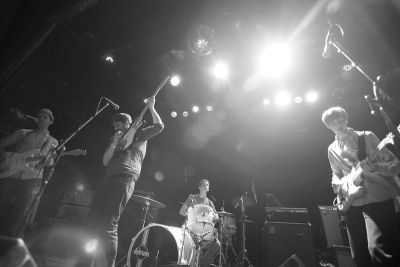 Every week we pick a new band or artist to showcase because we think their music needs to be heard.

December 23, 2013 - Here are five that got a little traction in 2013. Parquet Courts released an album and an EP in 2013 and their shambolic punk influenced attitude caught many rock and roll fans.
Also on the ragged punk end of things the Southern California rocker Hanni El Khatib and his album Head In The Dirt produced by Dan Auerbach. The second album from Waxahatchee, Cerulean Salt, the work of Philadelphia resident Katie Crutchfield. The art rock of Brooklyn's San Fermin. And our latest discovery - from Melbourne, Australia, Courtney Barnett. As always with our World Cafe: Next picks, you can download these to explore further.